HOME


SURNAME SEARCH


FIRST NAME SEARCH
POPULAR PRODUCTS


COAT OF ARMS


CLAN BADGES


BOOKS & GIFTS


CELTIC JEWELRY


BLACK SHIRT SHOP


CD MUSIC


DOWNLOADS
----------------------------
DESIGN GALLERY


IRISH


FLAGS


CELTIC


TARTANS


SCOTTISH


SURNAMES


CLADDAGH


CELTIC RADIO


HIGHLANDER RADIO
All of our products can be order in bulk for family reunions and get-togethers. Depending on the number of items ordered, we can offer bulk orders at reduced prices for incredible savings from individual items. We also offer embroidered Clan Badge and Coat of arms patches in bulk orders for all of your family and clan festivals.
Don't see your Clan Badge or Family Coat of Arms or do you have a special customized order? Please
contact
us with your special order details and we will be happy to setup a free quote.

Our Heraldry Database has thousands of Family histories to search. Visit Now!

MacLachlan



Coat of Arms

---

T

his name is Norse, and Lochlainn was the name of the senior branch in Tirconnell of the Ui'neill descendants of the pagan King Niall of the Nine Hostages. Until 1241 the MacLochlainns were virtual rulers of Ulster, until they suffered defeat at the hands of King Brian O'Neill. Their chief, Donall MacLochlainn, was killed in the battle, along with m.....




Stay up to date on our latest product offerings and sales. Get special notice of all of our sales for smart savings. Sign-up for our newsletter!


Email Address:

PDF Celtic Radio
Order Form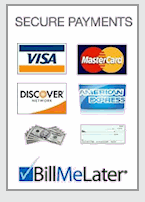 Our Country Database has history and heraldry on 11 countries! Visit Now!


Wales




W

ales (Welsh: Cymru; pronounced IPA: /ˈkəmɹi/, approximately "KUM-ree") is a country and one of the four constituent parts of the United Kingdom (along with England, Scotland, and Northern Ireland). Wales is located in the south-west of Great Britain, and is bordered by.....




Thank you so much for the extra trouble you went to to find the British Snelson coat of arms. It looks fine on me and I am so pleased with the order!

- Mary
We carry Name Brands!