HOME


SURNAME SEARCH


FIRST NAME SEARCH
POPULAR PRODUCTS


COAT OF ARMS


CLAN BADGES


BOOKS & GIFTS


CELTIC JEWELRY


BLACK SHIRT SHOP


CD MUSIC


DOWNLOADS
----------------------------
DESIGN GALLERY


IRISH


FLAGS


CELTIC


TARTANS


SCOTTISH


SURNAMES


CLADDAGH


CELTIC RADIO


HIGHLANDER RADIO
Our catalog of products also includes three designer logos created specially by the Celtic Radio designers:

'Enjoy Life' Brand - Pigmented fun t-shirts with our 'Enjoy Life' logo. Stickers available too!

'StormCelt' Brand - Rugged wilderness outdoor wear for the true independent Celt.

'StormGale' Brand - Clothing products to keep you warm & dry when storm winds blow.

Our Heraldry Database has thousands of Family histories to search. Visit Now!

Kennedy



Coat of Arms

---

T

his name comes from the old Irish Gaelic, 'cinneidigh', literary meaning 'ugly headed'. The family came from Ireland to Celtic Dalriada, now Strathclyde, but are mainly associated with the district of Carrick in Ayrshire. They claimed descent from the Earls of Carrick and kinship to the Bruce family, whom they supported against the Comyns and throu.....




Stay up to date on our latest product offerings and sales. Get special notice of all of our sales for smart savings. Sign-up for our newsletter!


Email Address:

PDF Celtic Radio
Order Form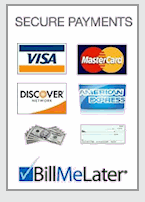 Our Country Database has history and heraldry on 11 countries! Visit Now!


Ireland




I

reland (Irish: Éire) is the third-largest island in Europe. It lies in the Atlantic Ocean and it is composed of the Republic of Ireland (officially, Ireland), which covers five sixths of the island (south, east, west and north-west), and Northern Ireland; part of the United Kingdom, which cove.....




Thank you so much for the extra trouble you went to to find the British Snelson coat of arms. It looks fine on me and I am so pleased with the order!

- Mary
We carry Name Brands!