HOME


SURNAME SEARCH


FIRST NAME SEARCH
POPULAR PRODUCTS


COAT OF ARMS


CLAN BADGES


BOOKS & GIFTS


CELTIC JEWELRY


BLACK SHIRT SHOP


CD MUSIC


DOWNLOADS
----------------------------
DESIGN GALLERY


IRISH


FLAGS


CELTIC


TARTANS


SCOTTISH


SURNAMES


CLADDAGH


CELTIC RADIO


HIGHLANDER RADIO
Our store includes not only customized products, but select clothing items from brand name house hold names like Champion, Izod, WeatherProof, Adidas and more. For those in rural areas or that are home bound, we offer a separate clothing store containing thousands of items that can be purchased quickly with expedited service and shipping (hard to find larger sizes are available). We offer a wide selection of popular Celtic and Medieval books, Jewelry, Gifts, Accessories (such as caps and designer bags), Mouse Pads, Coat of Arms Plaques, Surname History PDF files, Bumper Stickers and Coat of Arms Downloads.

Our Heraldry Database has thousands of Family histories to search. Visit Now!

Sinclair



Coat of Arms

---

S

t Clare lay in Pont d'Eveque in Normandy, and was the birthplace of this great northern clan. Walderne de Santo Claro accompanied William the Conqueror on his invasion of England in 1066. His son by Margaret, daughter of Richard of Normandy, was one of the many Anglo–Norman barons who came north to settle in Scotland during the reign of David I. Wi.....




Stay up to date on our latest product offerings and sales. Get special notice of all of our sales for smart savings. Sign-up for our newsletter!


Email Address:

PDF Celtic Radio
Order Form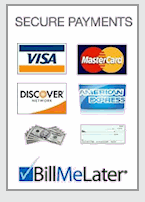 Our Country Database has history and heraldry on 11 countries! Visit Now!


Wales




W

ales (Welsh: Cymru; pronounced IPA: /ˈkəmɹi/, approximately "KUM-ree") is a country and one of the four constituent parts of the United Kingdom (along with England, Scotland, and Northern Ireland). Wales is located in the south-west of Great Britain, and is bordered by.....




I have just received my necklace and I tell you it`s better than what I imagined, it's really very beautiful. Thanks a lot. Of course I always recommend your stations because I like them a lot. Have a great day.

- German
We carry Name Brands!