HOME
POPULAR PRODUCTS
COAT OF ARMS
CLAN BADGES
BOOKS & GIFTS
CELTIC JEWELRY
BLACK SHIRT SHOP
CD MUSIC
DOWNLOADS
----------------------------
DESIGN GALLERY
IRISH
FLAGS
CELTIC
TARTANS
SCOTTISH
SURNAMES
CLADDAGH
CELTIC RADIO
HIGHLANDER RADIO
All of our products can be order in bulk for family reunions and get-togethers. Depending on the number of items ordered, we can offer bulk orders at reduced prices for incredible savings from individual items. We also offer embroidered Clan Badge and Coat of arms patches in bulk orders for all of your family and clan festivals.
Don't see your Clan Badge or Family Coat of Arms or do you have a special customized order? Please
contact
us with your special order details and we will be happy to setup a free quote.
Stay up to date on our latest product offerings and sales. Get special notice of all of our sales for smart savings. Sign-up for our newsletter!


Email Address:

PDF Celtic Radio
Order Form
Clan Badge









When the Romans finally left Britain shortly after 400 AD, they had never subdued Caledonia, as they called the region beyond Hadrian's Wall, that massive defensive structure right across northern Britain from coast to coast. It may have been the weather, or the terrain, or perhaps the northern temperament, which had for almost four hundred years prevented them from completing their final conquest. Out of the Dark Ages mists which followed the departure, there emerged in the Highland region of what was to become Scotland a system of social kinship which today spans the world...

Be proud of your Scottish, Irish or English Heritage and family name by choosing one of our Clan Badge products!



---




Designs on products are examples only.






Premium Tees


$12.95





Clan Badges


$15.00





Clan Badge Download


$5.00





Sport Shirt


$43.95





Mouse Pads


$13.95





Aprons


$23.95





Tote Bags


$32.00





Ladies Tees


$19.95





Ringer Tees


$23.95





Ladies Tanks


$22.49





Long Sleeve Tees


$24.95





Hooded Sweatshirt


$42.99





Baseball Jersey


$27.95





Children Tees


$21.99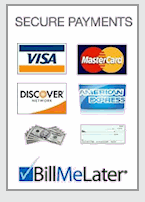 I received my order and the shirts are beautiful!! Thank you!

- Susan
We carry Name Brands!