HOME


SURNAME SEARCH


FIRST NAME SEARCH
POPULAR PRODUCTS


COAT OF ARMS


CLAN BADGES


BOOKS & GIFTS


CELTIC JEWELRY


BLACK SHIRT SHOP


CD MUSIC


DOWNLOADS
----------------------------
DESIGN GALLERY


IRISH


FLAGS


CELTIC


TARTANS


SCOTTISH


SURNAMES


CLADDAGH


CELTIC RADIO


HIGHLANDER RADIO
Our catalog of products also includes three designer logos created specially by the Celtic Radio designers:

'Enjoy Life' Brand - Pigmented fun t-shirts with our 'Enjoy Life' logo. Stickers available too!

'StormCelt' Brand - Rugged wilderness outdoor wear for the true independent Celt.

'StormGale' Brand - Clothing products to keep you warm & dry when storm winds blow.

Our Heraldry Database has thousands of Family histories to search. Visit Now!

Montgomery



Coat of Arms

---

A

though the actual derivation of this name is obscure, the Norman family who bore it held the Castle of Sainte Foy de Montgomery at Lisieux. One tradition asserts that the name refers to a hill and a Roman Commander called Gomericus. Roger de Mundegumbrie, whose mother was the niece of the great-grandmother of William the Conqueror, accompanied his .....




Stay up to date on our latest product offerings and sales. Get special notice of all of our sales for smart savings. Sign-up for our newsletter!


Email Address:

PDF Celtic Radio
Order Form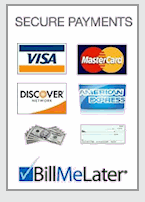 Our Country Database has history and heraldry on 11 countries! Visit Now!


Cornwall




Cornwall (Cornish: Kernow or occasionally Curnow) is a county of England's south-west peninsula, lying west of the River Tamar.

Cornwall's county town and only city is Truro, situated at 50° 15′ 48″ N, 5° 03′ 04″ W. The county covers an area of 1,376 square mile.....


I received the tee shirt and am extremely satisfied. Thank you!

- Ed
We carry Name Brands!