HOME


SURNAME SEARCH


FIRST NAME SEARCH
POPULAR PRODUCTS


COAT OF ARMS


CLAN BADGES


BOOKS & GIFTS


CELTIC JEWELRY


BLACK SHIRT SHOP


CD MUSIC


DOWNLOADS
----------------------------
DESIGN GALLERY


IRISH


FLAGS


CELTIC


TARTANS


SCOTTISH


SURNAMES


CLADDAGH


CELTIC RADIO


HIGHLANDER RADIO
We custom design and produce all of our products with industrial press technologies located at our Boston Massachusetts facilities! This industrial process results in superior manufacturing that will outlast even store bought products. Our base products are supplied from a major clothing wholesaler, so we can keep our prices low.

Orders made today are generally filled within 1-4 weeks depending on our current supply schedule. All products have a 30 day money back guarantee for defects in workmanship. Customer satisfaction is our number one priority!

Our Heraldry Database has thousands of Family histories to search. Visit Now!

Leask



Coat of Arms

---

A

s with many Scottish families, there are several possibilities as to the origin of the name. It may be a diminutive of the Anglo-Saxon 'lisse', meaning 'happy'. In Norse it means 'a stirring fellow'. The late Professor Keith Leask of Aberdeen believed that Liscus, chief of the Haedui, a tribe of Gauls described by Julius Caesar in his Gallic Wars, .....




Stay up to date on our latest product offerings and sales. Get special notice of all of our sales for smart savings. Sign-up for our newsletter!


Email Address:

PDF Celtic Radio
Order Form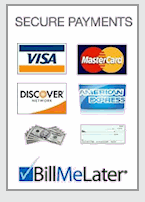 Our Country Database has history and heraldry on 11 countries! Visit Now!


Germany




The English word "Germany" derives from Latin name Germania. The name "Germania" came into use after Julius Caesar adopted it from a Gallic term for the peoples east of the Rhine that probably meant "neighbor".

Germany, officially the Federal Republic of Germany is a country in Cen.....


I received the items I ordered during the Christmas sale; 2 shirts, a tote bag and coat of arms print. They are all great!! Thanks so much for good quality items!

- Karen
We carry Name Brands!