HOME


SURNAME SEARCH


FIRST NAME SEARCH
POPULAR PRODUCTS


COAT OF ARMS


CLAN BADGES


BOOKS & GIFTS


CELTIC JEWELRY


BLACK SHIRT SHOP


CD MUSIC


DOWNLOADS
----------------------------
DESIGN GALLERY


IRISH


FLAGS


CELTIC


TARTANS


SCOTTISH


SURNAMES


CLADDAGH


CELTIC RADIO


HIGHLANDER RADIO
Our store includes not only customized products, but select clothing items from brand name house hold names like Champion, Izod, WeatherProof, Adidas and more. For those in rural areas or that are home bound, we offer a separate clothing store containing thousands of items that can be purchased quickly with expedited service and shipping (hard to find larger sizes are available). We offer a wide selection of popular Celtic and Medieval books, Jewelry, Gifts, Accessories (such as caps and designer bags), Mouse Pads, Coat of Arms Plaques, Surname History PDF files, Bumper Stickers and Coat of Arms Downloads.

Our Heraldry Database has thousands of Family histories to search. Visit Now!

O'Conolly



Coat of Arms

---

O

wing to the lack of precision frequently found in the anglicization of Gaelic surnames due to the fact that their English forms were often determined by the phonetic attempts of lawyers and others in the seventeenth century who were unfamiliar with the Irish language, the name Connolly has been much confused with Conneely and Killealy. The people n.....




Stay up to date on our latest product offerings and sales. Get special notice of all of our sales for smart savings. Sign-up for our newsletter!


Email Address:

PDF Celtic Radio
Order Form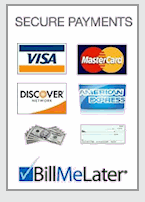 Our Country Database has history and heraldry on 10 countries! Visit Now!


Galicia




Galicia (spelt identically in Galician and Spanish) is an autonomous community with the status of Historic Nationality in the northwest of Spain.

Some Galician nationalists have sought to promote "Galiza", said to be an old Galician variant of the region's name, as an alter.....


Thank you so much for the extra trouble you went to to find the British Snelson coat of arms. It looks fine on me and I am so pleased with the order!

- Mary
We carry Name Brands!