HOME


SURNAME SEARCH


FIRST NAME SEARCH
POPULAR PRODUCTS


COAT OF ARMS


CLAN BADGES


BOOKS & GIFTS


CELTIC JEWELRY


BLACK SHIRT SHOP


CD MUSIC


DOWNLOADS
----------------------------
DESIGN GALLERY


IRISH


FLAGS


CELTIC


TARTANS


SCOTTISH


SURNAMES


CLADDAGH


CELTIC RADIO


HIGHLANDER RADIO
Welcome to our Celtic Radio Store - part of Coat of Arms Online Sales! You can help support all of the Celtic Radio broadcast channels and our website by purchasing one of our quality made customized products. We combine our award winning designer graphics with brand name apparels. Our products make excellent gifts for all occasions and especially for the person that has it all!
We produce shirts for clans, organizations or websites! Expediated manufacturing and shipping is available for an additional charge. Please
contact
us for a custom quote.

Our Heraldry Database has thousands of Family histories to search. Visit Now!

Valentini



Coat of Arms

---

T

he Roman word 'Valens' has been used both as a locational name as in the Spanish city of Valencia, and as a pre medieval baptismal name such as Valente or Valentin. In all cases the meaning is the same of healthy and vigourous. Presumably the Roman legions of the 1st century a.d. must have been pleased with their health, to call the future city wit.....




Stay up to date on our latest product offerings and sales. Get special notice of all of our sales for smart savings. Sign-up for our newsletter!


Email Address:

PDF Celtic Radio
Order Form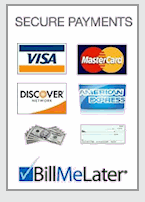 Our Country Database has history and heraldry on 11 countries! Visit Now!


Germany




The English word "Germany" derives from Latin name Germania. The name "Germania" came into use after Julius Caesar adopted it from a Gallic term for the peoples east of the Rhine that probably meant "neighbor".

Germany, officially the Federal Republic of Germany is a country in Cen.....


Thanks for the quick responce and taking care of the extra order. Doing business with people as yourselves goes a long way to keep customers coming back, as I certainly will.

- Dana
We carry Name Brands!