HOME


SURNAME SEARCH


FIRST NAME SEARCH
POPULAR PRODUCTS


COAT OF ARMS


CLAN BADGES


BOOKS & GIFTS


CELTIC JEWELRY


BLACK SHIRT SHOP


CD MUSIC


DOWNLOADS
----------------------------
DESIGN GALLERY


IRISH


FLAGS


CELTIC


TARTANS


SCOTTISH


SURNAMES


CLADDAGH


CELTIC RADIO


HIGHLANDER RADIO
Our store includes not only customized products, but select clothing items from brand name house hold names like Champion, Izod, WeatherProof, Adidas and more. For those in rural areas or that are home bound, we offer a separate clothing store containing thousands of items that can be purchased quickly with expedited service and shipping (hard to find larger sizes are available). We offer a wide selection of popular Celtic and Medieval books, Jewelry, Gifts, Accessories (such as caps and designer bags), Mouse Pads, Coat of Arms Plaques, Surname History PDF files, Bumper Stickers and Coat of Arms Downloads.

Our Heraldry Database has thousands of Family histories to search. Visit Now!

O'Cahill (Tipperary)



Coat of Arms

---

I

n early medieval times the most important sept of O'Cahill was that located in Co. Galway near the Clare border, the head of which was Chief of Kinelea (Aughty), but by the middle of the thirteenth century their former position as the leading family in Kilmacduagh had been taken by the O'Shaughnessys. The name is uncommon there now, but is found in.....




Stay up to date on our latest product offerings and sales. Get special notice of all of our sales for smart savings. Sign-up for our newsletter!


Email Address:

PDF Celtic Radio
Order Form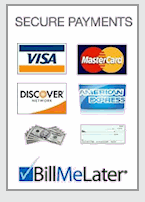 Our Country Database has history and heraldry on 11 countries! Visit Now!


Ireland




I

reland (Irish: Éire) is the third-largest island in Europe. It lies in the Atlantic Ocean and it is composed of the Republic of Ireland (officially, Ireland), which covers five sixths of the island (south, east, west and north-west), and Northern Ireland; part of the United Kingdom, which cove.....




I received the tee shirt and am extremely satisfied. Thank you!

- Ed
We carry Name Brands!