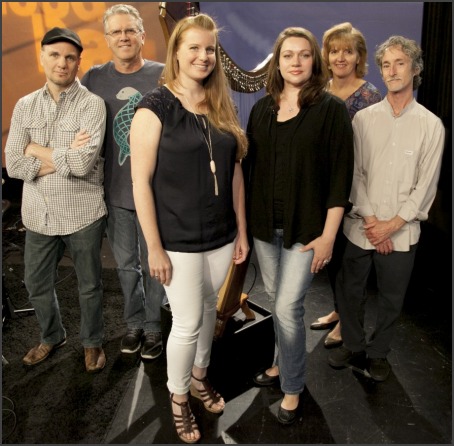 A stunning collection of classic tunes, performed by a talented, passionate ensemble of quality musicians.
It's that time again! As we get closer and closer to Christmas, there is always room for more holiday-themed songs in our playlists. We've always been a big fan of how Celtic music intertwines with Christmas vibes. It is almost as if the ancestral, timeless feel of folk music has something in common with the spirit of these holidays, and there is something special about this combination. With their most recent release, The Selkie Girls did an amazing job at capturing this very special feeling.
The project is titled "Winter Lore - Songs of Celtic Christmas" and it features a set of stunning renditions of classic Christmas tunes, performed with a really personal spin. The album features 12 tracks, with a sound that feels extremely cohesive, yet very diverse and engaging. There are many great ideas thrown into the mix, and each track is masterfully executed to absolute perfection. The artwork is also beautiful and understated, matching the elegance and charming aesthetics of the Christmas period, with beautiful stylized snow-flakes and soothing dark-to-blue patterns. This will really stand out among your collection of CDs!
Hailing from Texas, The Selkie Girls have received accolades and praise ever since their inceptions in 2013. They've grown on to become a widely recognized Celtic music act, and they've been touring, and performing on the road for audiences far and wide. Their sound is a combination of Irish and Scottish folk, as well as modern influences spanning various genres and ideas. The sound of their music is often enriched by stunning vocal harmonies, which add to the depth of their mixes. On this album, the vocal arrangements are definitely some of the most special and alluring treats for the audience. It is really amazing to hear how the vocals aren't just there to take the lead and tell stories, but also to enhance the music with multiple harmonic layers and great tones. If you enjoy the work of classic legends such as Enya, you probably know what I am talking about!
Christmas is just a few days away, and you shouldn't miss out on this beautiful holiday soundtrack! Learn more about The Selkie Girls and listen to "Winter Lore - Songs of Celtic Christmas" below:
The_Selkie_Girls