Upgrade to Celtic Radio Premium!

Do you have a discount code?

Quick Sign-Up: New Welcome Gifts!
Premium Account
The Celtic Radio Premium Account is an exclusive yearly membership to enhance your standard Celtic Radio member account with many useful and additional features. Becoming a founding member is the perfect way to support our website and to get in on a few perks such as your choice of a welcome gift and bumper sticker (see below). Automatic enrollment in our monthly Celtic Radio
contests
and special recognization on your profile page of your support of Celtic Radio. Choice of a cool celtic email address to impress your friends along with access to founder only contests. Premium accounts receive access to a high quality ad-free link to Highlander Radio, Celt-Rock-Radio, Celtic Moon, A Celtic Christmas, Best of Celtic Radio, SaltyDog Radio, Earth Radio and Ye Ol'Celtic Pub. Our MP3 stream works with popular media players such as Windows, iTunes, RealPlayer and Winamp. And when you sign up for a premium account, you unlock a wealth of other benefits and features of our site. Such as special contests, family history, control panel, and special radio tools that work with our broadast!
Link to 8 Premium Channels.
HD Broadband Sound Quality.
Mobile Listening App.
Coat of Arms Download.
Family History PDF.
Family Tree Maker program.
Member Online Blog/Journal
No banner or pop-up ads.
10% discount Store Discount.
Your choice of a Cool Celtic Email.
Support Celtic Radio.
Many more features.
We detected you are not logged-in:
That's ok, we can create and upgrade a Celtic Radio account for you in just a few clicks. If you already have a Celtic Radio account, please
log-in
first, otherwise proceed with our quick and easy sign-up!
Don't want to use Paypal?
Transfer payment directly -
contact
us for details.
View all of our
plans
including monthly options.
Welcome Package - Level One Gifts

---

New for 2023, all new Celtic Radio Founder members who sign-up for our yearly plan will receive a selection from our level one welcome package. Included with our welcome package is a Celtic Radio bumper sticker, a special welcome letter and your choice of a welcome gift; Celtic Trinity Pewter Necklace, Celtic Cross Necklace, Pentagram Necklace, Favorite Celtic Fairy Tales, Favorite Irish Fairy Tales, Scottish Fairy Tales, Celtic Beaded Bookmark, 12 Celtic Bookmarks or download graphic.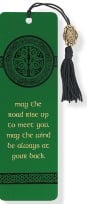 Welcome Package - Level Two Gifts

---

Our level two gifts are available for all new Celtic Radio Founder members who sign-up for our yearly plan. There is an additional one time cost of $10 for these gifts to cover the increase cost of each item and shipping (click on level two box above to select one of these gifts). Choice of Celtic Radio bumper sticks provided. Level Two members can choose for their welcome gift a choice of surname cap, coat of arm (or clan badge) coffee mug, stickers, Celtic Tree of Life chain, Celtic Norse Raven Wolf Axe chain, Amulet Celtic Trinity Knot or True Irish Ghost story book.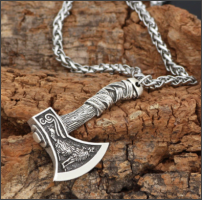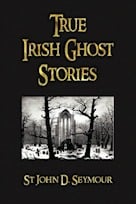 We will contact you directly once your new sign-up process is completed to confirm your gift selection. Welcome letter and bumper sticker available for all countries. Thank you gifts available in U.S. and Canada only. Mug and Cap available in the U.S. only.