PERKELT

<hr>

First, a Big Congrats to the following member who won our October CD in our monthly CD Contest:

Kent from OHIO wins the "This Time CD" by SugaTree.

For November we are featuring 1 brand new CD donated by Perkelt - Perkelt operates at a high level across the board. Not only is the songwriting on point, but the unity of the musicians is also impressive. The thrill of creativity is apparent here, and this music sounds very innovative. However, there is also a very familiar element to it, bringing such a relatable listening experience to the table. In fact, this new project highlights the groupís kaleidoscopic approach. The music stretches out towards different directions, highlighting Perkeltís incredibly remarkable artistic versatility. This act is a perfect example of how to successfully combine technical sounds, with heart and focus.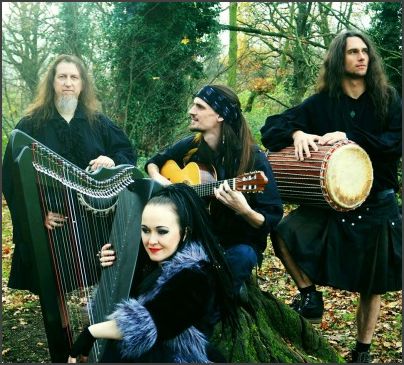 Our November 2020 CD contest features music from <a class="link" href="https://perkelt.com/" target="_blank">Perkelt</a>.



<hr>


NOVEMBER 2020 GIVEAWAY


<a class="img" href="http://www.celticradio.net/php/playlist.php?start=0&limit=25&letter=&search=Air%20and%20Fire&type=album&exact=exact">
<img border="0" hspace="5" vspace="5" src="http://www.celticradio.net/celtichearts//php/images/album_covers/az_B73091_Air%20and%20Fire_Perkelt.jpg" width="200" height="200"></a>
Air and Fire





Read our review of http://www.celticradio.net/php/news.php?item=1652.






Find out how to win this CD on our http://www.celticradio.net/php/contest/celtic_radio_cd_contest.php