Avatar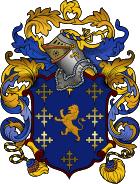 Member:
thecelticgiraffe
Title:
Rank:






Group:
Celtic Nation

Zodiac:
Willow

Joined: 07-Aug-2006
Birthday: 8-May-1962
Total Posts: 41
Realm: South-Central Pennsylvania








Genealogy, Celtic music, History, candle making and Heraldry. I also design and / or write for several Web sites.








Journal Entries


Pages: (2) [1] 2


Nose to the Grindstone
If you put your nose to the grindstone rough
And keep it down there long enough
You'll soon forget there are such things
As brooks that babble and birds that sing.
In time three things will your world compose:
Just you and the stone, and your poor little nose.
When Will Oil Go
Just read recently that the consensus is that oil will be depleted by around 2045. This is not just a possibility but a probability. While the year 2045 may not be correct it is true that eventually oil will run out. It is only common sense, since the rate we use it far exceeds the rate it is created. I don't understand why there is no widespread panic about this. 37 more years to develop some new energy source, is not long! Yet we (all superpowers) continue to waste billions on needless "war" intervention in other countries! Very strange to me.
Is there Hope?
Read part of a 1933 newspaper last night. There was a young man writing into the "Ann Landers" of the time. He asked.."Is there any hope in life anymore, any reason to live. How can a young man have any chance to start his own business or get anywhere in life today, with this economy and society the way it is?" I thought that was interesting and could have been written today! Funny how we sometimes think that our problems are unique to our time period, whereas many of them are timeless and reoccurring.
A Prayer under the Pressure of Violent Anguish
What our purpose in life is, is hard to know. I sometimes think we serve no purpose, or even if there is a heaven or hell. This may be all there is, but maybe not. Logically it seems impossible for there to be any kind of afterlife other than re-incarnation. Once dead we will never be able to return to let others know if there was a purpose. We can only guess.
-------------------------
A Prayer under the Pressure of Violent Anguish by Robert Burns

O THOU Great Being! what Thou art,
Surpasses me to know;
Yet sure I am, that known to Thee
Are all Thy works below.

Thy creature here before Thee stands,
All wretched and distrest;
Yet sure those ills that wring my soul
Obey Thy high behest.

Sure, Thou, Almighty, canst not act
From cruelty or wrath!
O, free my weary eyes from tears,
Or close them fast in death!

But, if I must afflicted be,
To suit some wise design,
Then man my soul with firm resolves,
To bear and not repine!
Ancestors
"People will not look forward to posterity who never look backward to their ancestors."
-Edmund Burke

I urge all to do some genealogy research to get some idea of whom your ancestors were. It is an exciting journey back in time that will teach you about who you are. You will soon realize how you fit into the puzzle as well as how large the puzzle is. YOu really will feel more in place in life once you are armed with knowledge of the past!


Number of times Journal has been viewed:


Homepage Journal is a service of CelticRadio.net!