Here is the Pork Loin I smoked on fathers day.

I used a brine of water, brown sugar, sugar, salt, cayenne and beer Brined for 18 hours.


In brine:




I used a wet rub of brown sugar, paprika, suger, cayenne, beer and wet mustard ( spicy brown ).
Put back in fridge for 6 hours no photo of that stage.

Smoked for 4 hours using hickory chips and walniut hulls ( shells ). Wrapped in foil for an hour to reabsorb the juices:

Out of the smoker: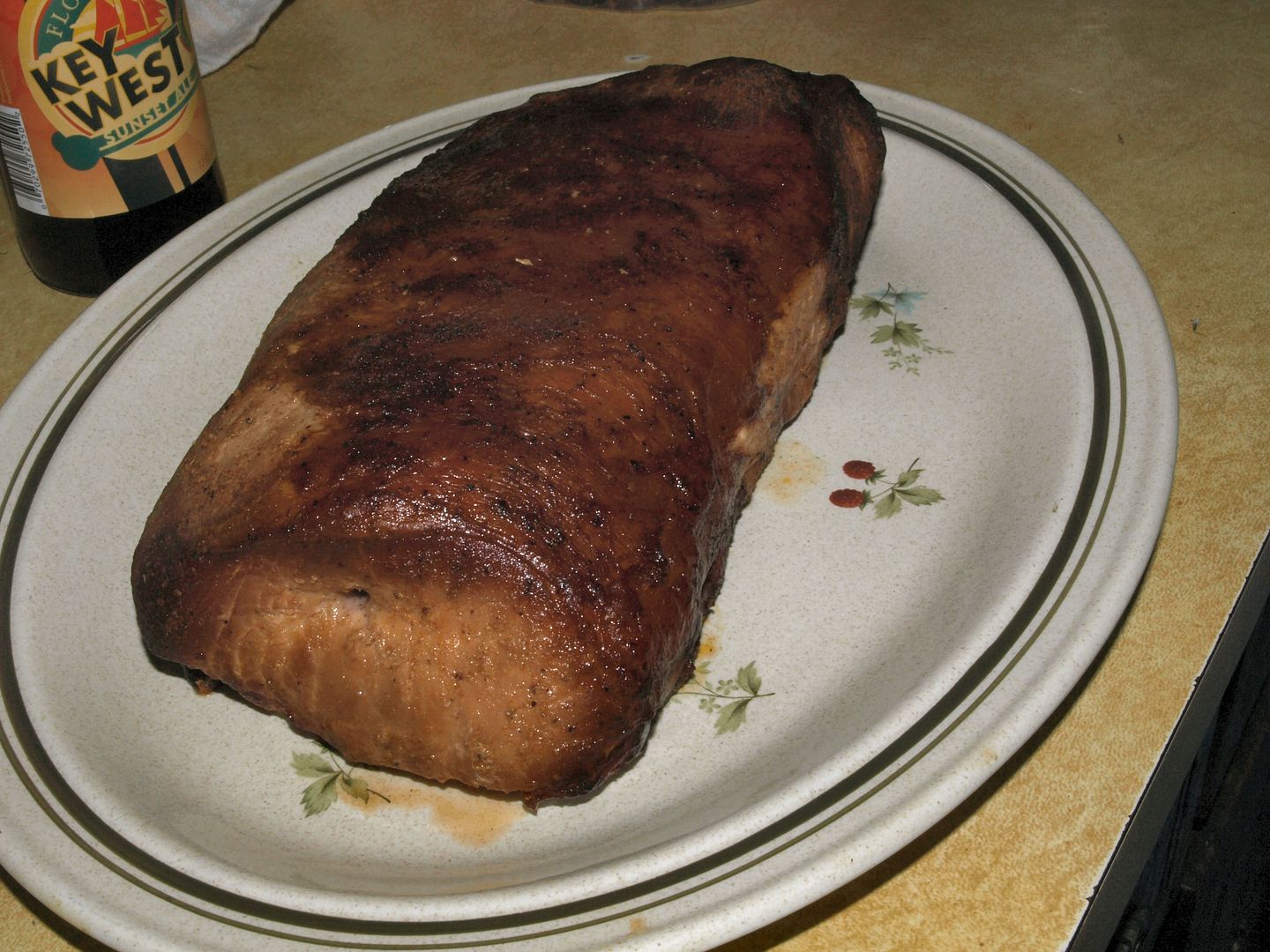 Sliced #1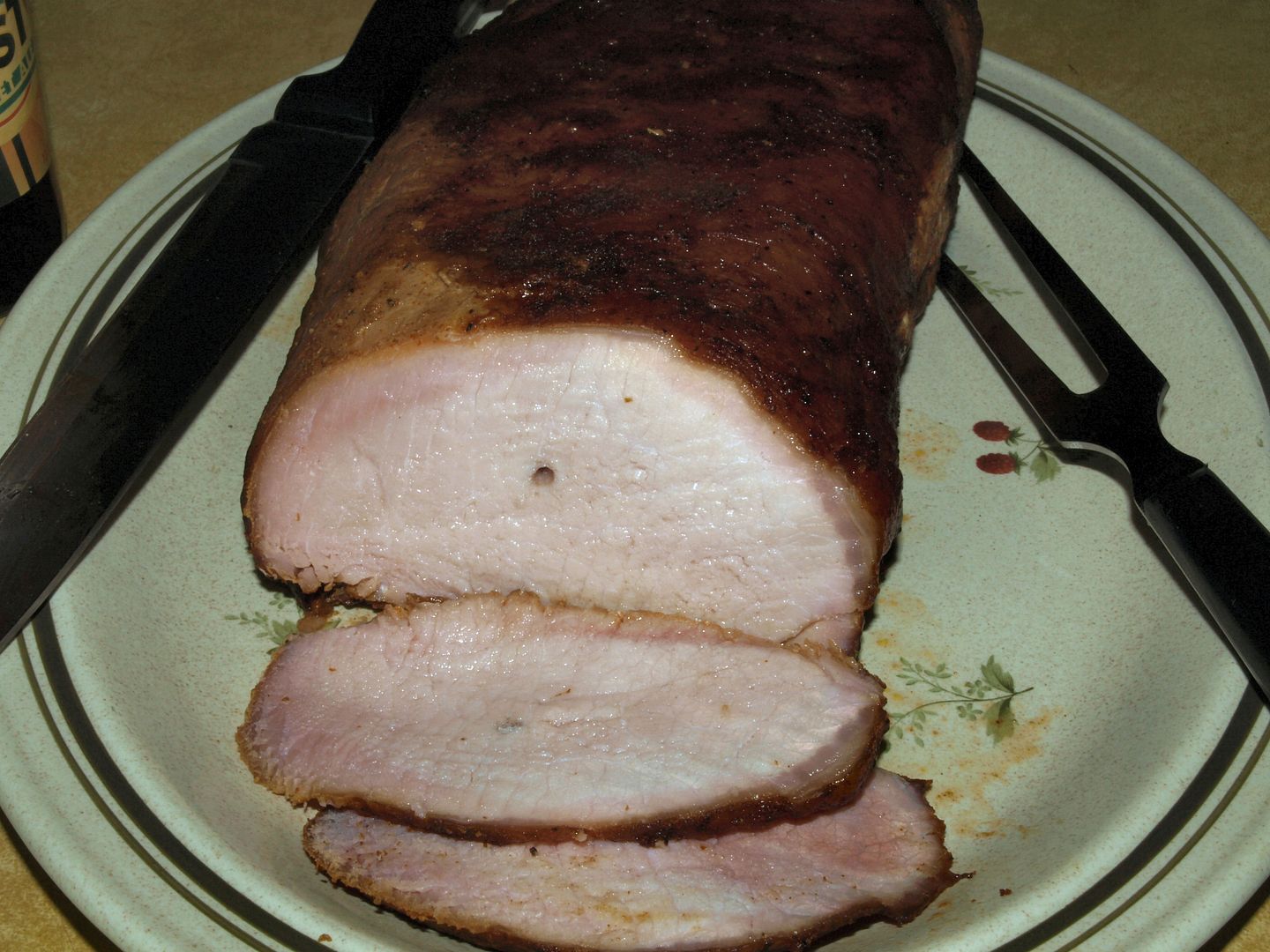 #2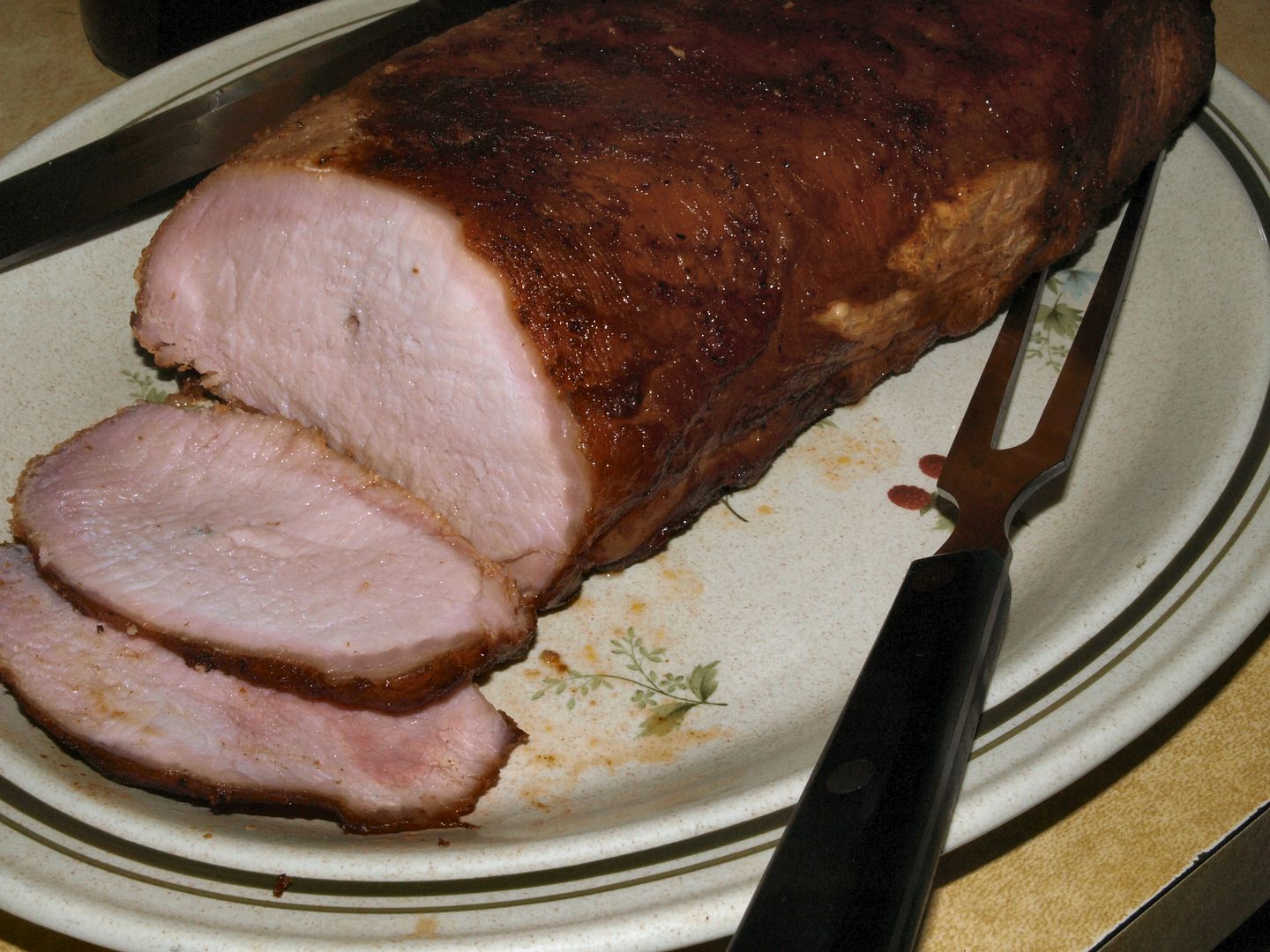 I am not happy with the composition of these, one of the girls moved back in and she leaves messes on the counters!

comments and edits welcome!.