THE PIKEYS

<hr>

First, a Big Congrats to the following member who won our January CD in our monthly CD Contest:

Tom from MA wins the Whisper Valley and Other Stories CD.

For February we are featuring 1 brand new CD donated by The Pikeys for the Sons of War & Whiskey CD - The Pikeys are the Premier West Coast Irish Punk Band. Co-created by NorCal's 90's Punk Scene products Ben and Mike. Their thundering Power Punk Core of guitar (Mike), bass (Glenn), vocals (Ben) and drums (Hennessey) is completely complimented by the addition of fiddle (Erik) and banjo (Buji). The Pikeys' sound is aggressively organic. Like a visit from the Ghost of Saint Patrick's Day Future, they shiver the heart and thrill the soul. Ranging from intensely dramatic, hair raising adventures to bawdy and rowdy limericks about liquor; The Pikeys will transport you to a time and place where the injustices of the world are thwarted by ballads and unity of spirit.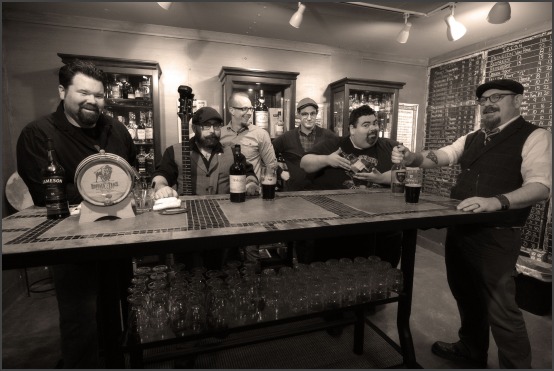 Our February 2021 CD contest features music from <a class="link" href="https://www.thepikeys.com/" target="_blank">THE PIKEYS</a>.



<hr>


JANUARY 2021 GIVEAWAY


<a class="img" href="http://www.celticradio.net/php/playlist.php?start=0&limit=25&letter=&search=The+Sons+of+War+and+Whisky&type=album&exact=exact">
<img border="0" hspace="5" vspace="5" src="http://www.celticradio.net/celtichearts//php/images/album_covers/az_B56124_The%20Sons%20of%20War%20and%20Whisky_The%20Pikeys.jpg" width="200" height="200"></a>
The Sons of War & Whiskey







Find out how to win this CD on our http://www.celticradio.net/php/contest/celtic_radio_cd_contest.php







THE PIKEYS VIDEO


<iframe width="560" height="315" src="https://www.youtube.com/embed/0qVothyoLYo" frameborder="0" allow="accelerometer; autoplay; clipboard-write; encrypted-media; gyroscope; picture-in-picture" allowfullscreen></iframe>