Avatar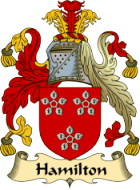 Member:
Alaskan Haggis
Title:
Rank:




Group:
Celtic Nation

Zodiac:
Holly

Joined: 18-Jan-2004
Birthday: 14-Jul-1961
Total Posts: 20
Realm: Anchorage, AK. Land of the Midnight Sun





All Things Scottish....!!
I am a Professional Bagpipe Listener
and anything to do with "Big Country"

Journal Entries
User has not made an entry yet.
My Signature:
"I chose this place to call my own
The only grace I've ever known
I never tire of legends grown
We dream too much and time has flown"
Stuart Adamson
1958-2001
"Life is what happens to you while you're busy making other plans"
John Lennon
1940-1980